This Month
In LNE & Spa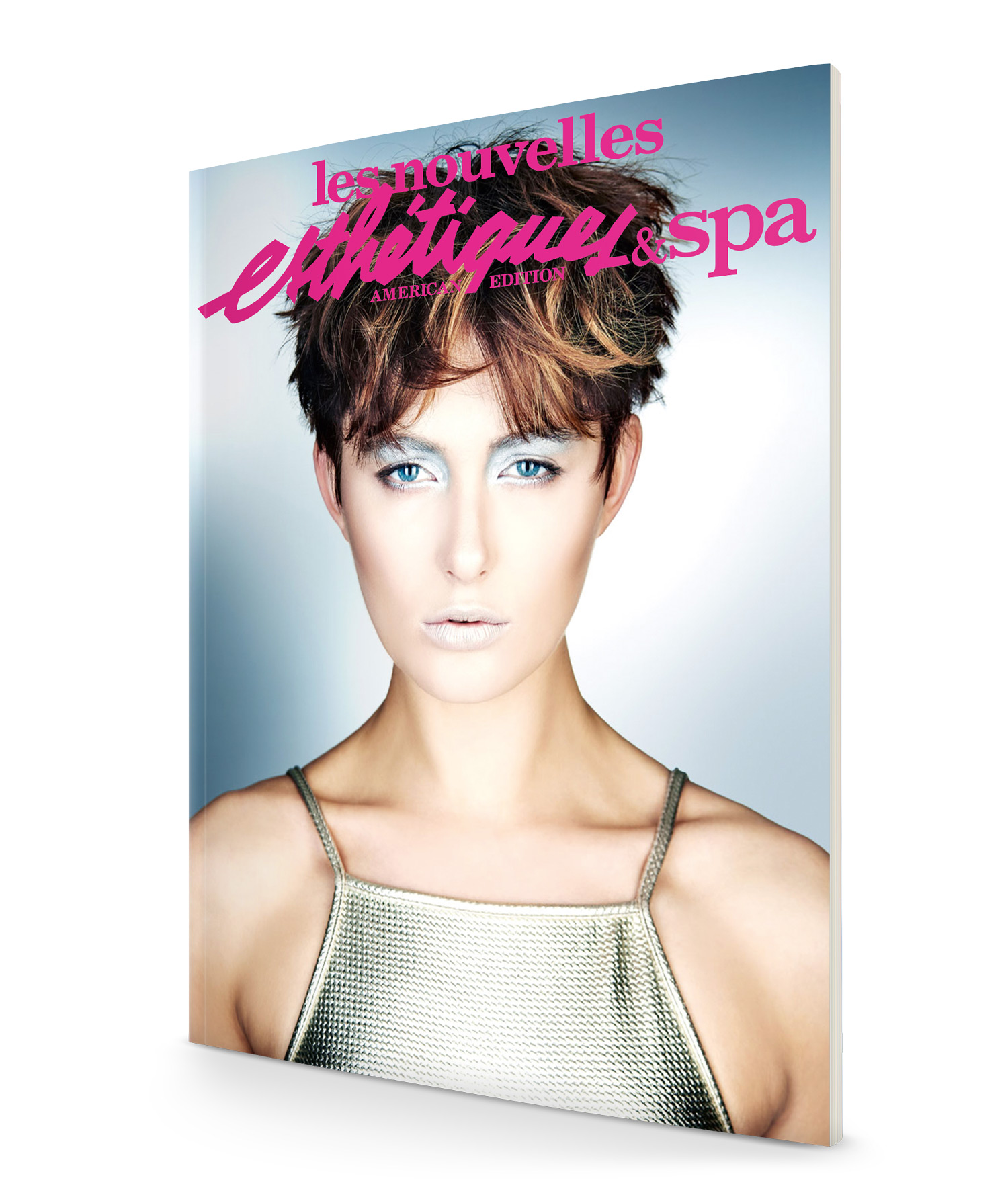 Happening This Month
True beauty comes from inside our hearts, but a little glow on the outside never hurt anyone! This month's issue includes the latest secrets to enhancing the skin's natural glow in the spa. A touch of confidence for your clients can be found in the pages of April's issue of Les Nouvelles Esthétiques & Spa!
This month's GLOW: Sun-Kissed Looks Guide uncovers the true definition of beauty from the inside out. Discover how to give your clients more than just a glow by helping them naturally create that extra radiance they desire. Sculpt your client's physique AND confidence by becoming a spray contouring pro in your spa! Finally, uncover the most unique summer skin prep treatments for beautiful, glowing skin!
Treating pesky skin conditions? Indulge yourself with the types, benefits and ingredients of the perfect facial… a mask for every task!
Go above and beyond the oxygen facial and discover the incredible power that pure air has on the skin!
Guide your brides-to-be to perfect skin for their big day! This month's bridal skin care guide is the ultimate plan for a flawless wedding day glow!
There's nothing like a warm bath to cure physical and mental stress! Incorporate therapeutic baths into your spa to lead your clients to the ultimate body rejuvenation.
Discover the incredible benefits of combining LED and topicals in your spa as you learn how to intensify the ingredients you are using on your client's skin.
Maintain your leadership role while developing a tremendous team! Secrets revealed in this issue's Behind the Spa Door feature!
Get ready to make the most of Mother's Day in the spa! Peep this month's issue for the latest marketing tips for Mom's special day!
Oil, please! Unearth the Mediterranean's finest gold treasure as we reveal the unexpected beauty benefits of olive oil for the skin.
Messy spa services… Who knew? Get down and dirty with these innovative, not-so-tidy treatments!
Get ready to make the ultimate makeup squad. The foundation of a successful makeup team is revealed in this month's issue!
Finally, highlight perfection and minimize imperfection with tricks to contouring the neck and décolleté!
Find more trending services, techniques and ideas inside the April issue of Les Nouvelles Esthétiques and Spa!
Next Month's Issue
GUIDE:
Glow: Sun-kissed Looks Guide
MORE THAN JUST A GLOW: Your Ally to Creating that Extra Radiance
by Adriana Van de Camp

SPRAY CONTOURING IN THE SPA: Sculpt Your Client's Physique and Confidence
by Kristina Mazzenga

SUMMER SKIN PREP: Unique Treatments for Glowing Skin
by Aurora Solis

Photo Feature


SKIN
FACIAL MASKS FOR EVERY TASK: Types, Benefits and Ingredients
by Susan Daniels

BEYOND THE OXYGEN FACIAL: The Power of Pure Air on the Skin
by Carrie Borzillo

BRIDAL SKIN CARE GUIDE: The Plan for a Flawless Wedding Day Glow

SKIN NEWS


SPA
SPA OF THE MONTH
by Amanda Clinton Winter

THERAPEUTIC BATHS IN THE SPA: Elements to Rejuvenate and Detoxify the Body by Whitney Campbell

LED & TOPICALS: Intensifying the Benefits of Ingredients on Skin by Amy Gardner

SPA NEWS


BUSINESS
BEHIND THE SPA DOOR – Mokara Salon and Spa in Dallas, Texas
with Tiffany Abercrombie

MOTHER'S DAY MARKETING: Making the Most of HER Day in the Spa
by Dori Soukup

BUSINESS NEWS


ORGANIC & WELLNESS
GOLD TREASURE: Olive Oil + Skin by Mariska Nicholson

LET'S GET DIRTY: Messy Spa Treatments… Who Knew? by Carrie Borzillo

ORGANIC AND WELLNESS NEWS


IMAGE
THE MAKING OF A MAKEUP SQUAD – My Beauty Rocks, Houston, Texas
with Theresa Rocabado

NECK AND DÉCOLLETÉ CONTOURING: Tricks to Highlight Perfection and Minimize Imperfection
by Ami Mallon

IMAGE NEWS